On a one-horse open sleigh at Puijo, Kuopio
Prancing through the snow, on a one-horse open sleigh? Come on, it's not Xmas… Little did we expect that our day trip to Puijo hill on an ordinary winter day in February would include a sleighride!
Our main reason for visiting Konttila farm on top of Puijo ridge, only few kilometres from the city centre of Kuopio, was that there is a small café which serves also hot drinks along with a selection of sweet and savoury snacks. A mug of hot chocolate never goes amiss on a cold day like this: -18 °C.
The main building at Konttila dates back to 1770 and is among the oldest in Kuopio city. These days, the farm welcomes visitors on a daily basis all year round to learn about the surrounding nature as well as to its café that is located in the main building (just try the door handle). The farm is usually open until 6 p.m.
We were just about to leave the warmth of Konttila when our host asked if we'd be interested in a sleigh ride? Yes please!
Who would be doing the hard work? The 27 year old gelding Miilu (a Finnhorse) whose grandad Vieteri was a Finnish harness racing champion, just like Miilu's uncle, an equally famous Viesker.
We walked to the end of the shed, sat down on the open sleigh and our host drew a warm blanket over our legs before we set off.
Miilu turned towards the track and we moved swiftly on top of the crisp white snow, with the lovely winter sun shining above us from the perfectly clear blue sky.
You just can't compare this to a snowmobile ride.
The track took us round the open space, right next to the lovely, snowy forest, and at intervals, our host stopped Miilu so that we could take photos.
When we were getting closer to the main building of Konttila farm, we thought the ride was almost over, but now: our host led Miilu towards the small road. Finally, thought Miilu, and our sleigh picked up speed when he started trotting happily.
The lovely 15-minute sleighride really made the Puijo visit special.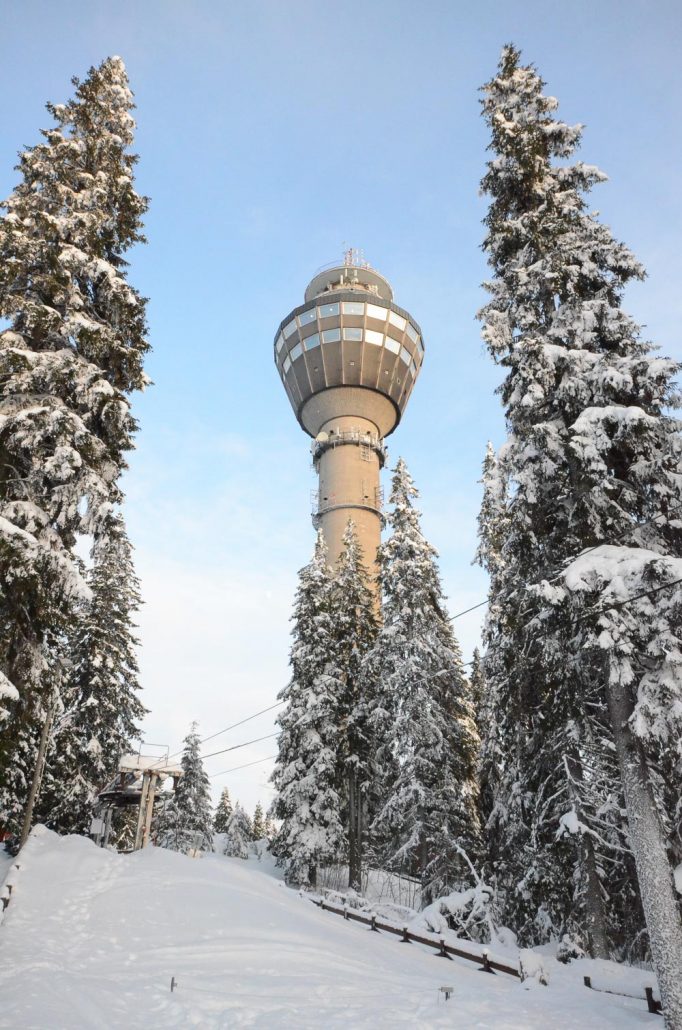 However, our trip to Puijo wasn't yet over. To finalize our great day on top of Puijo ridge we walked the few hundred meters from Konttila farm to Puijo Tower which isn't just an observation tower but also has a nice restaurant/café.
Below our feet were the ski jumping tower, the downhill skiing slopes, and the forests of Puijo nature conservation area. Puijo Tower is well worth a visit as from there you can get a lovely view all over Kuopio and its surroundings, maybe even spot the location of Konttila Farm.
Thanks again to Miilu, we'll definitely be back at Puijo!
https://finlandnaturally.com/wp-content/uploads/2018/03/05-Returning-from-sleighride-to-Konttila-Puijo-Kuopio.jpg
1325
2000
Upe Nykänen
https://finlandnaturally.com/wp-content/uploads/2020/06/fne-logo-vaaka-web.png
Upe Nykänen
2018-03-15 07:45:50
2018-11-08 10:13:36
On a one-horse open sleigh at Puijo, Kuopio