Winter fairy tale land – Koli
You don't have to go all the way to Lapland to find beautiful winter landscapes. In North-Karelia you can find the most highest place of South-Finland. In the fell Koli you can find it's peaks Ukko-Koli, Akka-Koli and Paha-Koli. People believe that these peaks got their name's from powerful ancient gods.
You can use snowshoes or ski's to get to the top of Koli. There is also a hotel and Koli National Park's nature center in the top. After hiking in the hills you can get a cup of coffee for example in the nature center Ukko's cafeteria.
When the sky is clear, you can see lake Pielinen from the Koli hills. When the sky is misty, you just have to enjoy the magical spruce forests with snow and hard rime that accumulates on tree branches.
Old forests look magical in winter time. Village under the hills can be without snow on the trees, but when you climb up to the fell, usually you can find beautiful trees with snow and ice on them.
Finnish artists, photographers and nature-lovers have been inspired with this heritage landscape for centuries. Usually people say, that you should go to the Koli, when the sky is clear and sunny. I think you should definitely visit Koli in a foggy day also.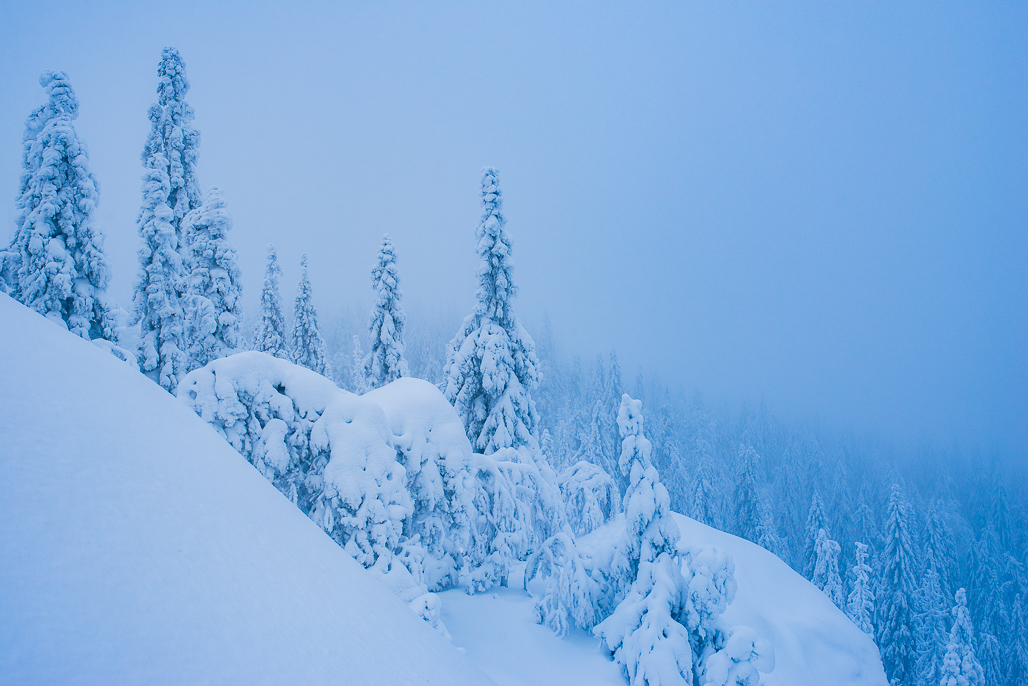 When almost everything is white, you start to realize, that it's not really white. It's blue, it's purple, it's orange and colors are changing sometimes really fast. Some camera's go crazy and it's difficult to capture the real color of the forests. But who know's, what's real and what's unreal?
Some part's of the trails are without winter maintenance, but usually paths are walked open by people, so you can even go walking there just with your winter shoes. Don't hesitate to ask advice's from nature center's helpful workers.
https://finlandnaturally.com/wp-content/uploads/2016/12/otsikkokuva-1-of-1.jpg
411
1028
Caj Koskinen
https://finlandnaturally.com/wp-content/uploads/2020/06/fne-logo-vaaka-web.png
Caj Koskinen
2017-01-22 08:59:33
2018-11-08 10:17:32
Winter fairy tale land – Koli