Ice fishing, cold and boring?
First of all, I have to say that don't drink and ice fish. Seriously. Use proper safety gears and don't fool around, or else you can die.
Finland is the promised land of associations. I personally belong to 5 different associations. One of my favorite ones is definitely WP. And no, it's not white power, it's Wanhat Parrat and it's translated to English; Old Beards. Although some of us got really nice facial hair, it's not about that. Basically our association is  for over 30-year-old men and the name relates from that.
Most people even in our association think that ice fishing is a really boring hobby. Just sitting out there in cold weather. Usually people think that the purpose of ice fishing is to get some fish. It may be for some people, but for us it's just quality time to enjoy with friends and have a good time. We do have a little competition about who gets most fish (I won!), but it's not so serious.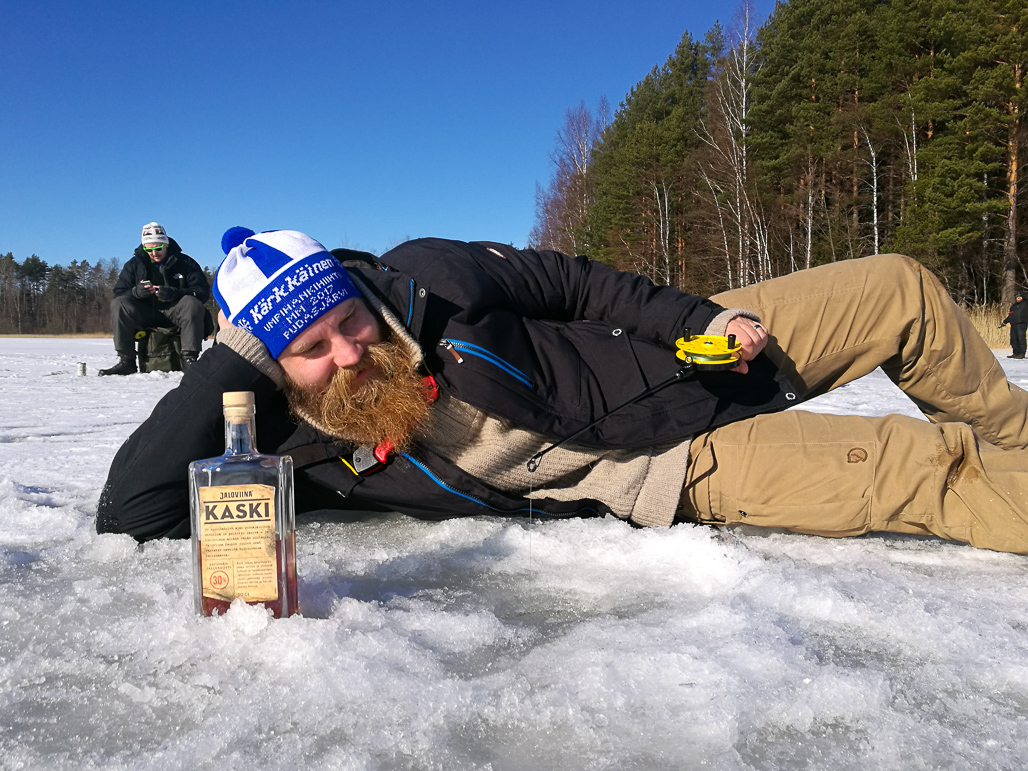 We have a tradition to get a little nip of alcohol when someone gets a fish. This year we had a place with over 50 cm (1,64 ft) of ice, and it's quite a safe place to go ice fishing. But seriously, you should never drink and go walking on the ice.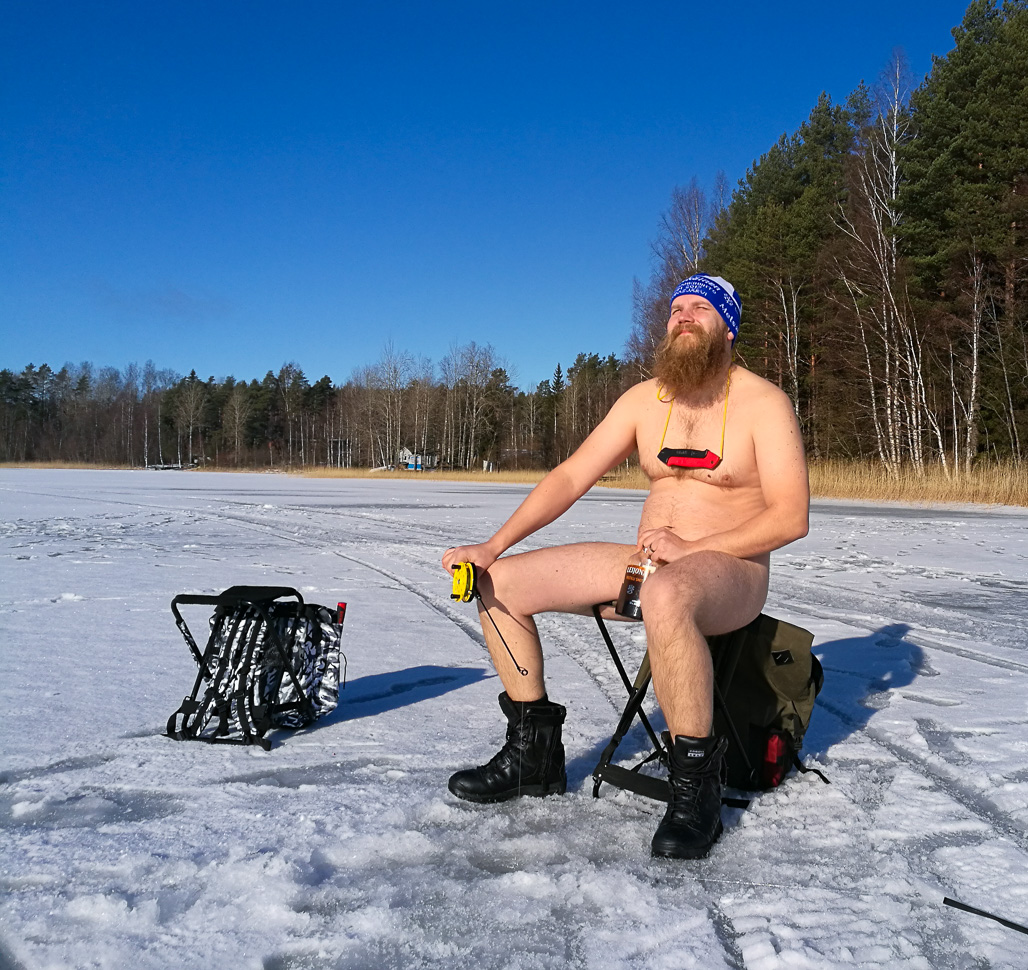 Finnish people may look quite strange to foreign perspective. We don't talk much, we don't like closeness, we don't smile so often. We don't have any problems to go a 90℃ (194℉) degrees warm sauna, and after that we go swimming to a hole in a frozen lake. If it's a warm day, we can take our clothes off and take all out of the sun. Even if it's -10℃ (14℉) degrees outside. And we were not drunk.
Where does all this "craziness" come from? I think it's from our history. When there is  -36℃= (-32℉) degrees cold outside and you have to go to toilet. You just have to do it. I did it once, and it was also fun. How crazy is that?
I think life isn't about how many or how big fish you get. It's about enjoying your life. Get some some crazy experiences, but do it safely.
https://finlandnaturally.com/wp-content/uploads/2017/03/Pilkkireissu-2-of-5.jpg
411
1028
Caj Koskinen
https://finlandnaturally.com/wp-content/uploads/2020/06/fne-logo-vaaka-web.png
Caj Koskinen
2017-03-26 07:16:43
2018-11-08 12:22:51
Ice fishing, cold and boring?