It has been a good summer here in Finland, with lots of warm weather and not too much rain. I've had the pleasure of being able to spend some time at a summer cottage in the woods. It also happens to be located very close to an amazing lake. Of course, I always take my camera with. I also spend time in Joensuu and took some photos there.
Above is a photo of mine that most represents my summer this year. It was around midnight, not too dark outside, but just dark enough to make one's eyes strain while trying to read. The full moon was out, the lanterns were lit, and I thought it would be a good opportunity for a photo. A great time to be in Finland.
Above: A simple sunset in Joensuu. The variety that one gets from day-to-day never disappoints, and I believe that simplicity has it's place too amongst the more complex sceneries. There are also many shades of orange to appreciate at the right time of day.
Above: A family of trees enjoying an evening at the lake. It almost looks like the one standing alone is contemplating a dip in the water.
Above: Late in the day at the edge of the forest. I often don't take photos at this time of day, but I just really enjoyed the blue sky and shape of the branches. Nature showing off it's goods.
Above: Fiery clouds over a lake in Joensuu. The rocks seem to be making their way into the water, each one going deeper.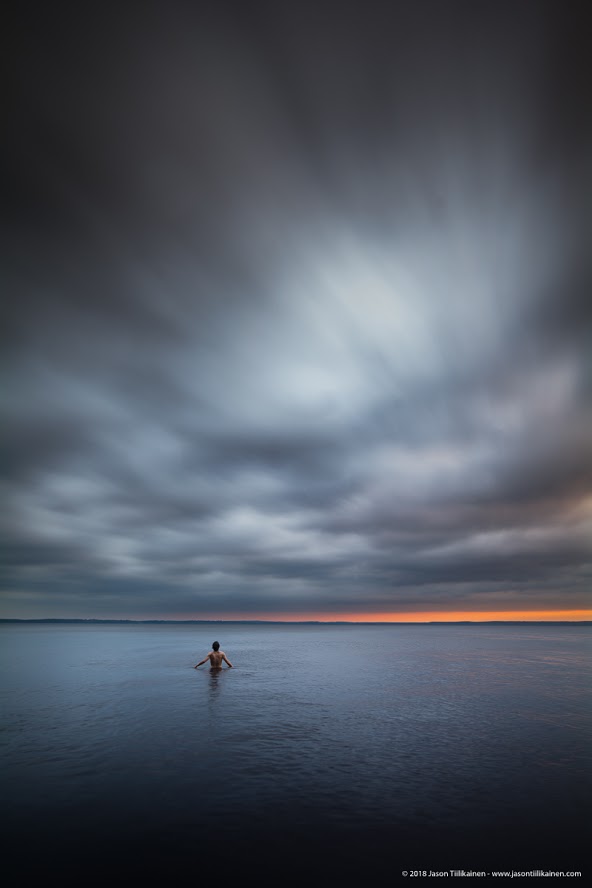 Above: Unwinding at the end of the day. The wind was blowing like crazy and the glow from the sunlight was intense. Refreshing and almost otherworldly.
Above: Trees glowing in the golden hour. Amazing reflections are a great bonus.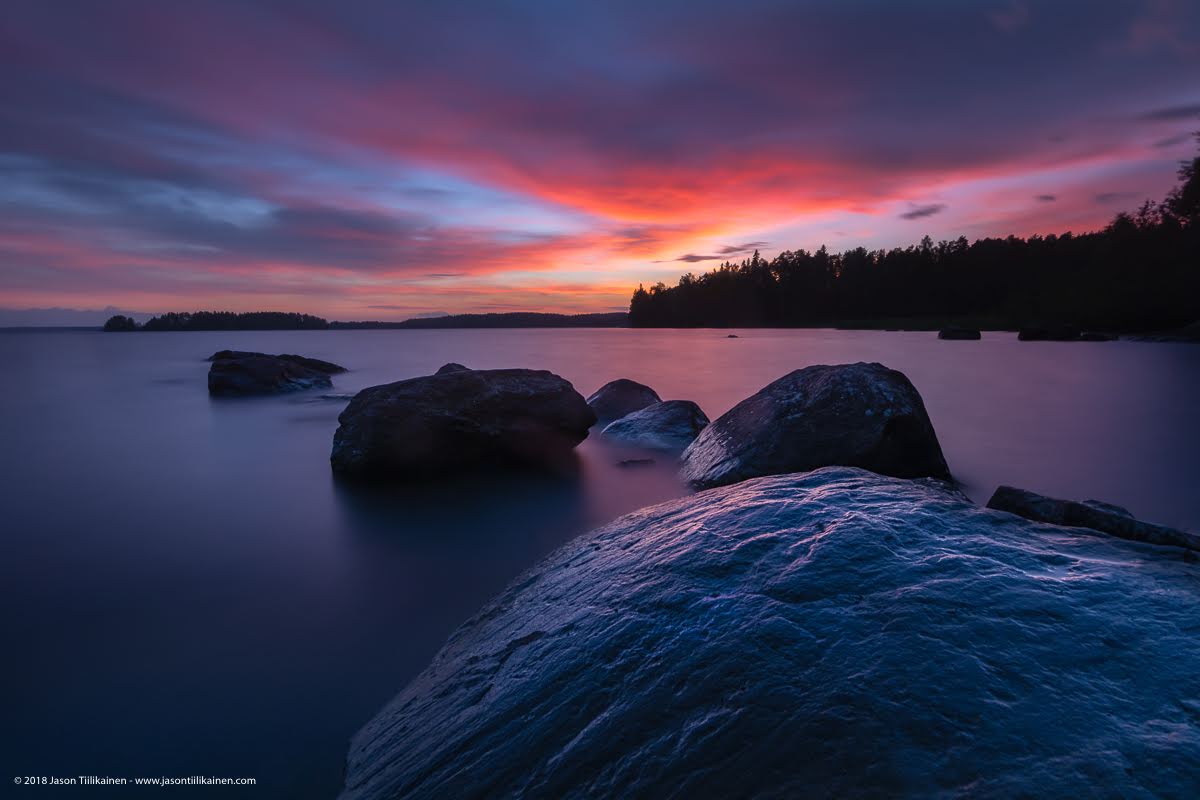 Above: A high contrast, vibrant sunset scene in Joensuu. The sky was wide awake, but the old forest was ready to sleep.
Above: Another rocky shore and of course, another sunset.
I hope that everyone has had a good summer. It's an amazing time to be in Finland, and it's also not too long until we get those great autumn colours popping up. Come to think of it, winter is awesome as well 🙂 Enjoy!
Follow me on Instagram: @jason_tiilikainen
https://finlandnaturally.com/wp-content/uploads/2018/08/jasontiilikainen.jpg
800
1200
Jason Tiilikainen
https://finlandnaturally.com/wp-content/uploads/2020/06/fne-logo-vaaka-web.png
Jason Tiilikainen
2018-09-02 07:17:43
2018-10-02 10:24:12
Photos from summer