There is such strong magic in Finnish forests that one may not even believe it. The forest is like open arms; ready to embrace you without judging, to give power and support. It caresses you with its beauty, sounds and smells, and it feels good on your skin, too.
Only 15 minutes in a forest make you a better person. It makes you feel alive.
Stepping into a forest is like walking through a gate. You leave all the fuss, busy life and smooth asphalted roads behind, to be greeted with peace and fragrant nature.
Those who believe in research will have no option but to believe this. Among others, the Natural Resources Institute Finland has found out that even a short visit to a forest makes people feel better – it relieves stress and increases sense of vitality.
A trail persuades you to adventure deeper into the heart of the forest. Step by step, hurry and duties in everyday life are forgotten. Now, there is no need to perform, no need to always try and be perfect. You can be just the way you are – just be there.
The body begins to rest. Breathing becomes easier and deeper at the same time. You start to feel better and stronger with every inhalation.
The harmony of scents is ineffable. It may even feel like you're actually breathing for the first time in your life.
The air in the forest smells good. It may smell like damp moss, rain, wet tree trunks, flowers, and needle-covered path.
It may smell like a tree stump that is already creating new life, or even snow, frost, and softwood.
According to a research, just five hours per month in a forest will greatly improve our mental health. What about, say, five hours per week, then?
However, not many of us need researches to believe just how good it is for us to spend time in the woods. We Finns are lucky – we can go and enjoy the forests almost any time and any place. We have learned and grown into thinking that the forest is good for us.
The light of the forest plays with shadows and colours between the trees. It may be warm or cold, gloomy or bright, yet seen with one's heart at ease, it is always safe, familiar, and beautiful.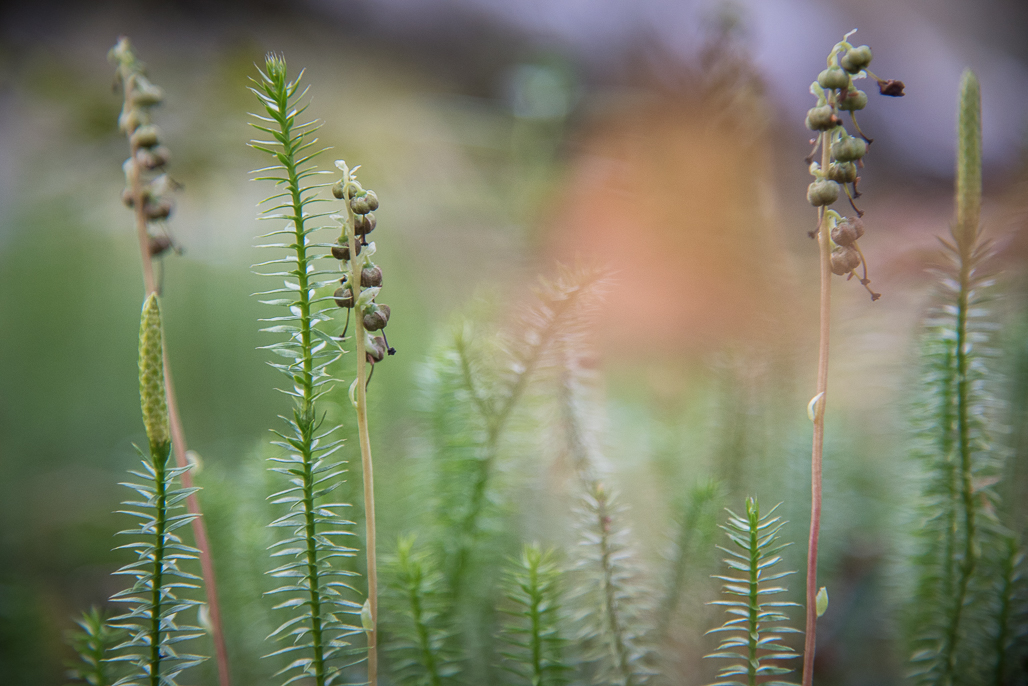 When you explore the little wonders and details in the forest with devotion, you lose sense of time. The forest is a world where time doesn't matter.
The forest takes care of us, and it also raises our children. It has a preventive effect on allergies, for it makes us stronger through spreading good bacteria. We only get them if we habitually go into nature, starting from an early age.
The effect of near nature on us can be huge at best. The forest may help develop an interest and love for all living things. It is worth introducing even the youngest child to nature and biodiversity, only to see, perhaps, how she will get endlessly excited about birds, butterflies, or bugs, for instance.
If we have a chance to grow surrounded by nature from an early age, it will leave an unerasable, good mark on us for the rest of our lives.
It feels safe to be among tree trunks. The forest is a safe haven, a place to rest. Fewer thoughts come to your mind, and the hustle and bustle in your head quiet down. It is easy to enjoy even little things and distinguish between what is important and what is not.
The eyes can finally rest, too: the gaze is not tormented by bright lights, shiny surfaces, nor by man-made constructions. You can give your eyes rest by looking far into the woods or tree tops.
Nature is impeccably beautiful in all the chaos mastered by Mother Earth.
Plump tussocks of moss invite you to touch them, and so do tree trunks, rocks, and everything else you encounter along the trail. Sink your hand into the moss and feel the fresh, scented earth. Push your ear to the trunk of a dead pine tree, and you will hear greater wisdom than even the wisest human can ever offer you.
The forest helps us remember who we are and where we come from.
It cures us through all our senses. Our eyes can rest and enjoy the beauty of nature; our ears can have a moment of silence and concentrate on the sweet sounds of nature; we can feel the nature with our hands, feet, or even with our cheekbones; in our noses, we feel the unbelievable scents of the earth, trees, water, and rocks, that so vividly change with the weather and seasons.
We may put sweet and tasty berries in the mouth, just like other animals, big and small alike.
In the woods, you may head down to the waterfront. Listen to the ripple and feel what it smells like and what it tells you.
How beautiful is the sound of water! It may be a lively forest brook, a pond, maybe a lake, or a mighty river. It is a different world that lives right next to you and gives your mind a chance to rest and become stronger.
Wonder what lives and goes on beneath the surface of water? The gurgle and brisk stream create a feeling of wholeness – you could stare at the stream for ever.
The water smells fresh and lively. It is full of energy that you can easily absorb. That's why spending time at a waterfront always feels so good.
You are never alone in the forest. Never. There are many kinds of wanderers: big, small, winged, furry, fluttery, and crawling.
Near tree tops, there might be a flock of tits playing and chit chatting, or there might be a Siberian jay trying to talk to you.
It is said that a Siberian jay must always be greeted, for the bird might be your guide in the woods.
Glance down, beneath mushrooms, into cavities between rocks, at tree roots.
Examine even smallest animals always with due respect, for we are all equal. Every beetle, snail and frog is a valuable and irreplaceable part of the forest.
The forest caresses and regenerates everyone who steps into its embrace – even those who do not care about it at all.
Yet those who do care and love it will gain more than anyone.
https://finlandnaturally.com/wp-content/uploads/2016/08/metsä-2.jpg
568
1200
Jonna Saari
https://finlandnaturally.com/wp-content/uploads/2020/06/fne-logo-vaaka-web.png
Jonna Saari
2016-09-09 10:35:31
2017-10-27 08:42:40
Can you believe? This is how 15 minutes in a forest affects you!