Suvanto, a historical village in Lapland that did not burn
It is more than 70 years since the World War II ended. Finland suffered great losses but managed to get on her feets again.
During the war the German soldiers fought against the Russians in Lapland. But things changed as it started to seem like Finland would loose the war. The Germans had to withdraw from Northern Finland. While moving back they burned everything. They burned houses and barn houses, and they blew up bridges, railroads and roads.
The disaster was total. But one village was lucky. That village is called Suvanto, and it is situated by the river Kitinen. The whole village remained intact.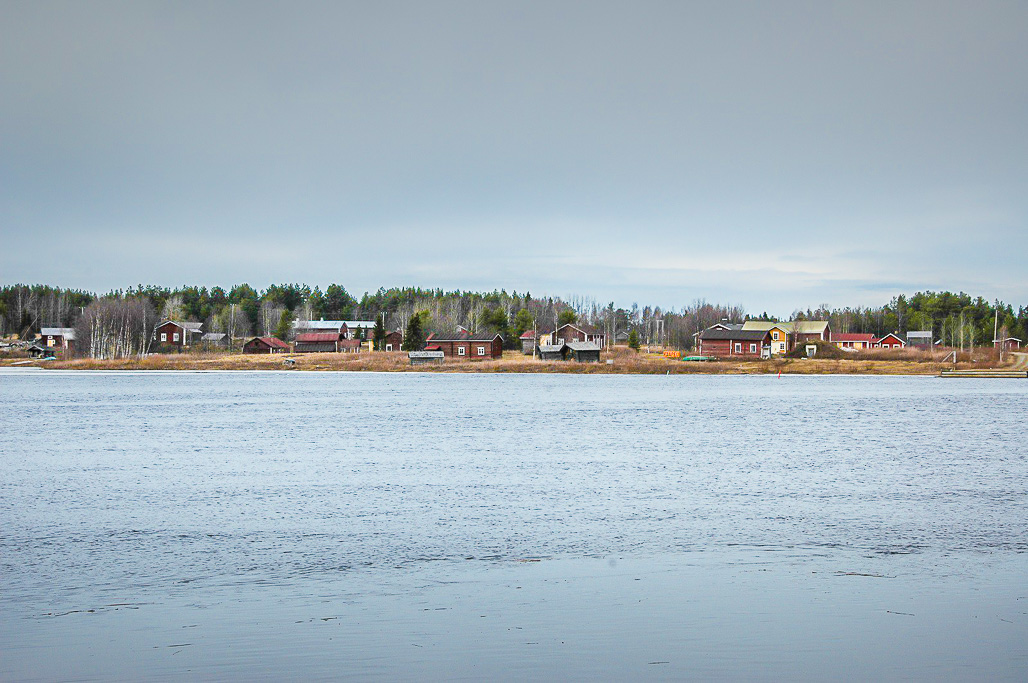 No one knows why or what happened. How come the Germans left this small village in peace while they burned almost everything else in Lapland?
Today Suvanto is under the protection of Finnish National Board of Antiques and it is categorized as a cultural environment. There are about 30 people who live in the village year around. In summer time the amount of inhabitants grows when people come to visit their old homes, relatives and summer cottages.
The village also attracts tourists because of it's beautiful old log houses that were built before the war. The oldest one is from the 1800th century. Some houses still have shingle roof.
To keep the village alive and buildings in good shape, voluntary work has been organized. People can for example take part in restoring the roofs and fences and learn how things were done in the old days.
The last effort was to save the old ferry and it's shelter in 2015. The ferry was in use during the years 1960–1975, then came a new ferry with an engine and later, in 1991, a new bridge was opened over the river Kitinen.
The ferry was moved in dock and at the same time into history. The dock is located on the opposite bank of river Kitinen and is free to visit.
Suvanto is also popular with artists and photographers and some art courses are arranged there during summers.
Visitors may rent a cottage from the village or nearby, have a cup of coffee in cozy café (check opening hours) or just walk around and admire the view and the colorful houses. A perfect place for a day trip.
The location of Suvanto N / lat: 7448368 E / lon: 512567
More info about the village (only in Finnish)
National Board of Antiques, NBA
The following video is made by Mediapaja Seita-säätiö.
https://finlandnaturally.com/wp-content/uploads/2016/09/suvanto-13.jpg
683
1028
Tytti Tuominen
https://finlandnaturally.com/wp-content/uploads/2020/06/fne-logo-vaaka-web.png
Tytti Tuominen
2016-09-29 13:24:22
2018-11-07 13:48:46
Suvanto, a historical village in Lapland that did not burn