Christmas in Finnish Lapland
After 3 months of being on student exchange, the time had come for me to embark on a long-awaited Christmas adventure to snowy Finnish Lapland. This experience is literally the polar opposite of what it's like in my home country, sunny Australia. I was especially looking forward to the untouched nature and of course the elusive northern lights.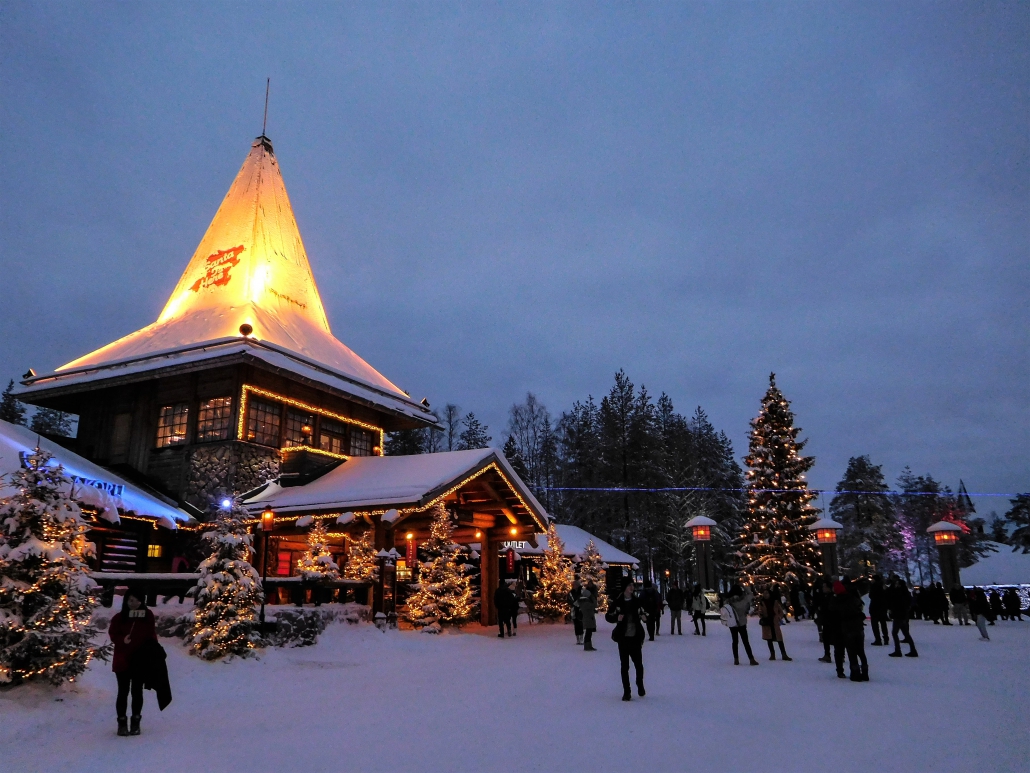 After over 12 hours of being on a bus, my group finally arrived at the pine-tree filled winter wonderland that was Saariselkä. We were staying in a rustic wooden log cabin complete with a fireplace and sauna.
There was fluffy snow up to the knees everywhere. Being above the arctic circle, this time of year is the polar night, where the Sun does not rise for several weeks. However, there were about 3 to 4 hours each day with twilight conditions. Being an avid aurora-chaser, it makes for an ideal opportunity to catch a glimpse of the northern lights – if only the clouds stay away at night.
Beyond searching for the elusive northern lights, this place was an amazing location for a wide variety of activities that I tried, including husky-sledding, snow-shoeing, skiing, sauna, ice-swimming and of course nature photography. It was especially great to meet some husky puppies. But more than anything, it's a place to wind down and take in the quiet and fresh air of the nature on short walks. It was indeed one of the most peaceful places I've ever been.

I actually have a very funny story to tell about my phone whilst husky-sledding. After my turn on the sled was complete, I realised my new Finnish Nokia smartphone had fallen out of my pocket (duh!) and into the snow somewhere in the arctic wilderness.
After lunch, the tour guide and my friends decided to make a search party. Walking through the snowy wilderness in the fading light conditions at 2pm, there seemed to be little hope, but the untouched and silent nature was just surreal. Suddenly, at the very end of the journey we found just a tiny bit of the phone sticking out of the snow. It was basically a block of ice.
But it was still on! And to my great surprise — still at 75 percent battery. The next thing to do is typically Finnish — to take the phone to the sauna so the ice can melt.
And this plan worked! Because afterwards it was working perfectly fine.
On the first night, I was most eager to see the northern lights. There were good geomagnetic conditions for aurora, so it was promising. That's until I stepped out of the warmth of the cabin to see that the sky was mostly full of cloud. Nevertheless, I went outside as there was a few gaps where I could see a star or two. After walking around the village and shooting photos without luck for over an hour in -10 degrees, it was time to head to bed.
Then I awoke suddenly to find my cabin-buddies announcing that the northern lights would be visible soon! Half-asleep, I looked out the window to see nothing. I thought the window was facing north, but it was actually facing south, a mistake that would bite me this night.
I managed to find my compass which pointed me north, and by the time I got outside, there was only a very faint polar light show, with cloud rolling in again. The others who reacted faster saw a much better show this night.

The next night, in even colder and windier conditions, more luck was on my side, but only for a good twenty minutes. The skies cleared briefly just at the right moment to see a band of aurora flickering overhead and down to the horizon. I managed to get this photo before it clouded over again.
No matter how many times I have seen the lights, or how impressive they have been, it is always immensely exciting!
The next night had even better auroral conditions, but it was cloudy and snowing heavily so there was no point of going outside. The following (and final night) there was a few hours of clear skies in the early evening, but the auroral conditions were so weak that only those on the aurora tours managed to see them, and only briefly. Though I did hear of a couple who got engaged as soon as they saw them! That's definitely a Christmas to remember for them. And for us, it was for sure an adventure to look back on!

https://finlandnaturally.com/wp-content/uploads/2018/12/20171211-Winter_1-2.jpg
2869
4565
Tristan Pokornyi
https://finlandnaturally.com/wp-content/uploads/2020/06/fne-logo-vaaka-web.png
Tristan Pokornyi
2018-12-16 15:13:27
2020-04-30 08:58:38
Christmas in Finnish Lapland