This is what it's like to walk through the winter forest trails in Koli national park
Deep in the forests of Eastern Finland, there lies a peaceful and unspoiled place. Here, one can find snow that goes knee deep and frozen trees that tower all around. It is totally quiet here, and it is possible to be in harmony with nature while walking through these woods.
This place is Koli National park, and last winter I was lucky enough to explore this snowy realm. I have put together a 12-photo album of this adventure as I make my way to the Ukko-Koli, where one can see one of the most spectacular views in all of Finland. The hiking trail is the forest walk which can be taken from the Koli village (Kolinkylä) to the lookout at Ukko-Koli, overlooking lake Pielinen.
The first thing I was greeted with was fluffy snow peacefully adorning the branches of the many trees. Old spruces and birches grow in these protected forests.
I was sinking knee-deep into the snow with every step, but it made for a more memorable adventure.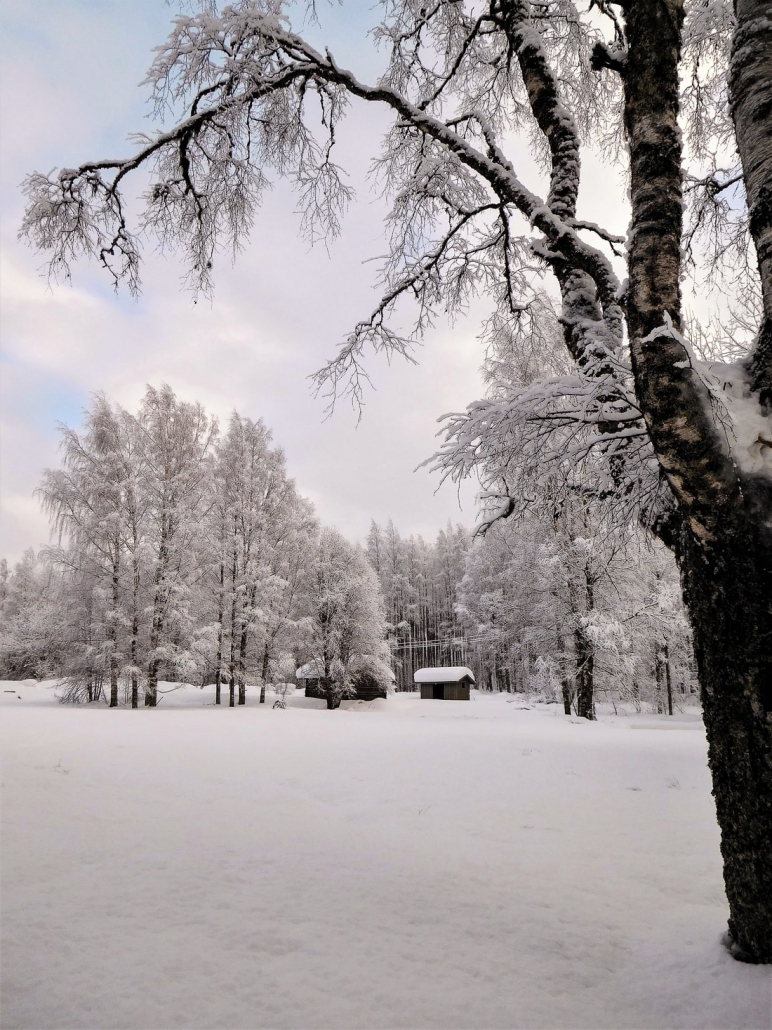 There is no better place to be mindful of the surroundings and enjoy the delicacy of nature. Koli has inspired artists for centuries.
A lonely sign could be found along the hiking trail, guiding the way through these mysterious white forests.
'The clearest way into the universe is through a forest wilderness.' – John Muir
Walking through these peaceful landscapes was indeed very calming and relaxing for the mind.
The walk is also about the little things, such as the fresh cold air.
With every passing minute on the walk, the views get better and better. Even a ski area can be found here.
Then, at last, I reached the summit, where the iconic 'National view of Finland' can be found. It was an unforgettable sight. The lake Pielinen lies ice-covered in the distance, as misty clouds cast their shroud over some of the frozen pine woods.
Once, long ago, great glaciers shaped these landscapes. Back then, the land was permanently frozen under glacial ice caps which didn't melt for thousands of years.
Some of the greatest trees can be found here. They span from the Atlantic to the Pacific coasts in what is known as the Main Taiga, the world's largest ecosystem.
On the way back down, I found a traditional cozy winter cottage with its gates lying open in welcome.
And finally back again at my homely accommodation, Kolin Ryynänen, a traditional wooden lodge.
https://finlandnaturally.com/wp-content/uploads/2019/03/koli.jpg
478
1100
Tristan Pokornyi
https://finlandnaturally.com/wp-content/uploads/2020/06/fne-logo-vaaka-web.png
Tristan Pokornyi
2019-03-04 11:54:55
2020-04-30 08:52:00
This is what it's like to walk through the winter forest trails in Koli national park