Rare but beautiful winter daylight in Lapland
Everyone loves Northern lights. Why not? They are a beautiful light show and only a handful of people live in the region where they are common. But there is also another beautiful light phenomenon that is not as well known but is also bright and beautiful: the polar night.
It's not just darkness. Think it as a slow motion sunrise and sunset. In the South of Finland sunset and sunrise are over in 15 minutes, but in Lapland together they can last for hours.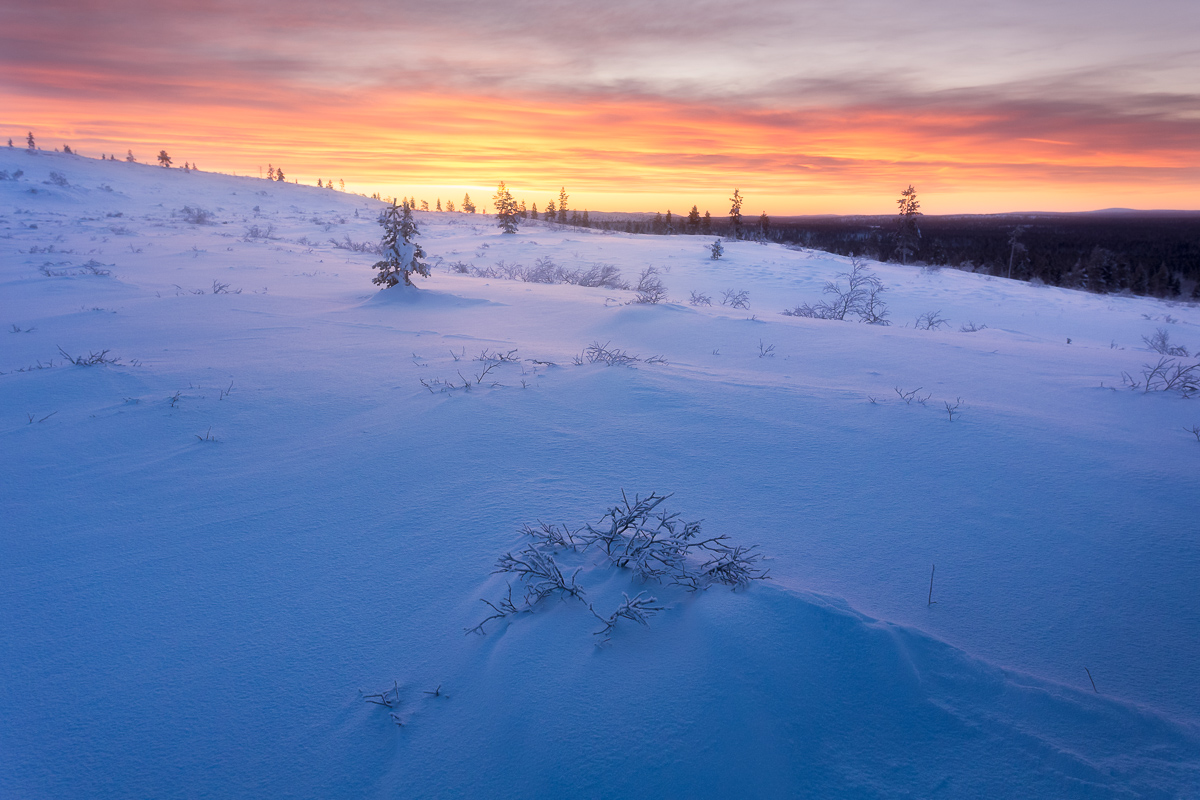 Above the arctic circle sunrise lasts about 1,5 hours during the polar night. Just before the sun goes up, it starts to set for another 1,5 hours.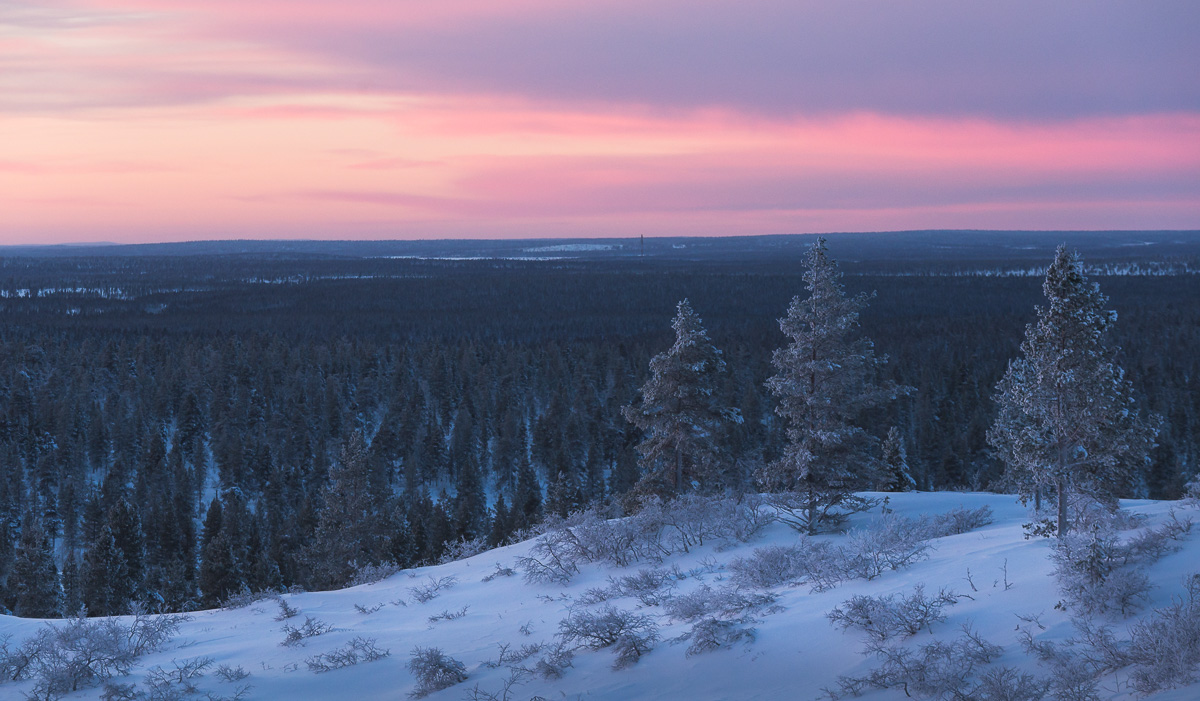 One other thing are late mornings. No need to wake up at 04 am for sunrise shots. You can sleep up to 10 am. Perfect!
I spent the Christmas week 2017 in Lapland enjoying polar night colors. Here are some photos of my trip to Kiilopää fell near Saariselkä. This was a 4 kilometer hike to get there and back.
Temperature was about -12 degrees Celcius. Put some warm clothes on and I was ready to go. Fresh snow made the landscape look untouched. Just a few animal trails here and there. Luckily I was the first to climb the fell.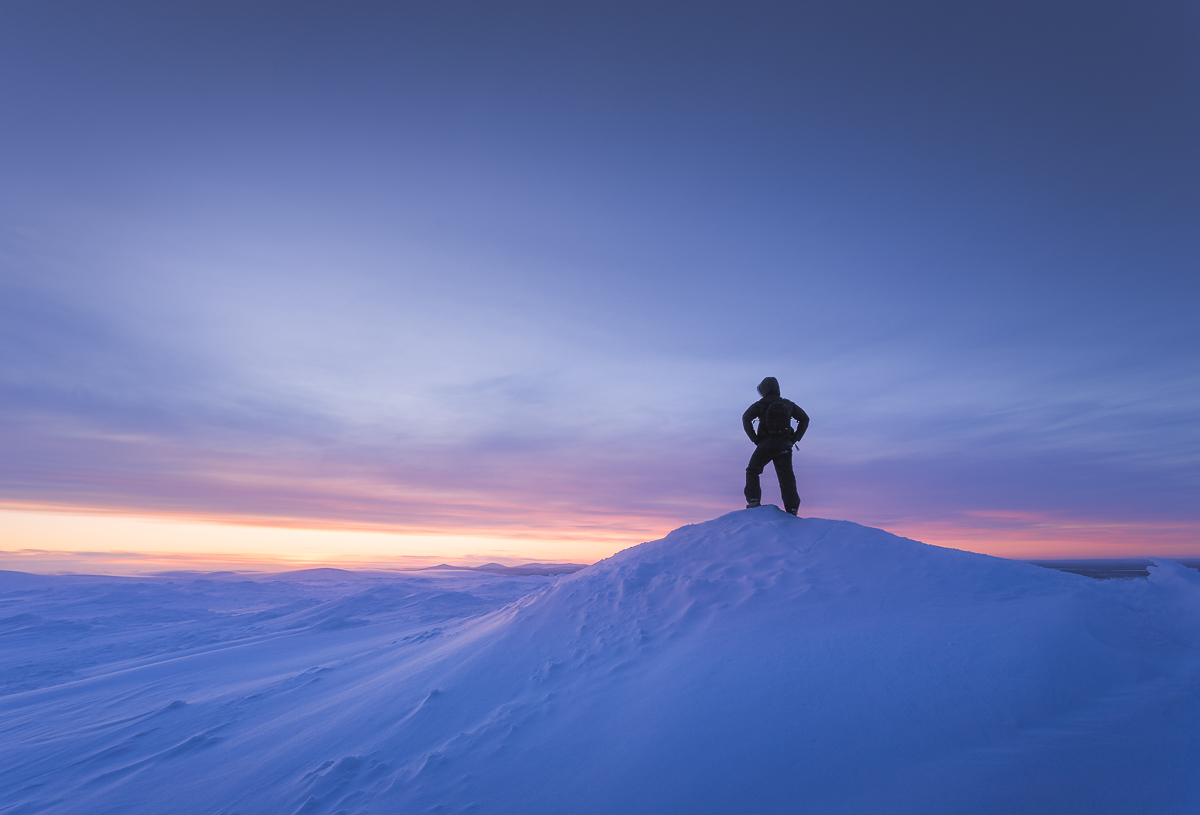 I spent 1,5 hours just photographing the view. The colors were amazing! It was a little bit windy on the top of the fell, but still manageable. I didn't see anyone until I started my descent from the fell.
If you find my pictures interesting, I would appreciate it if you could follow my stories on Instagram @anttiphotography. Thank you!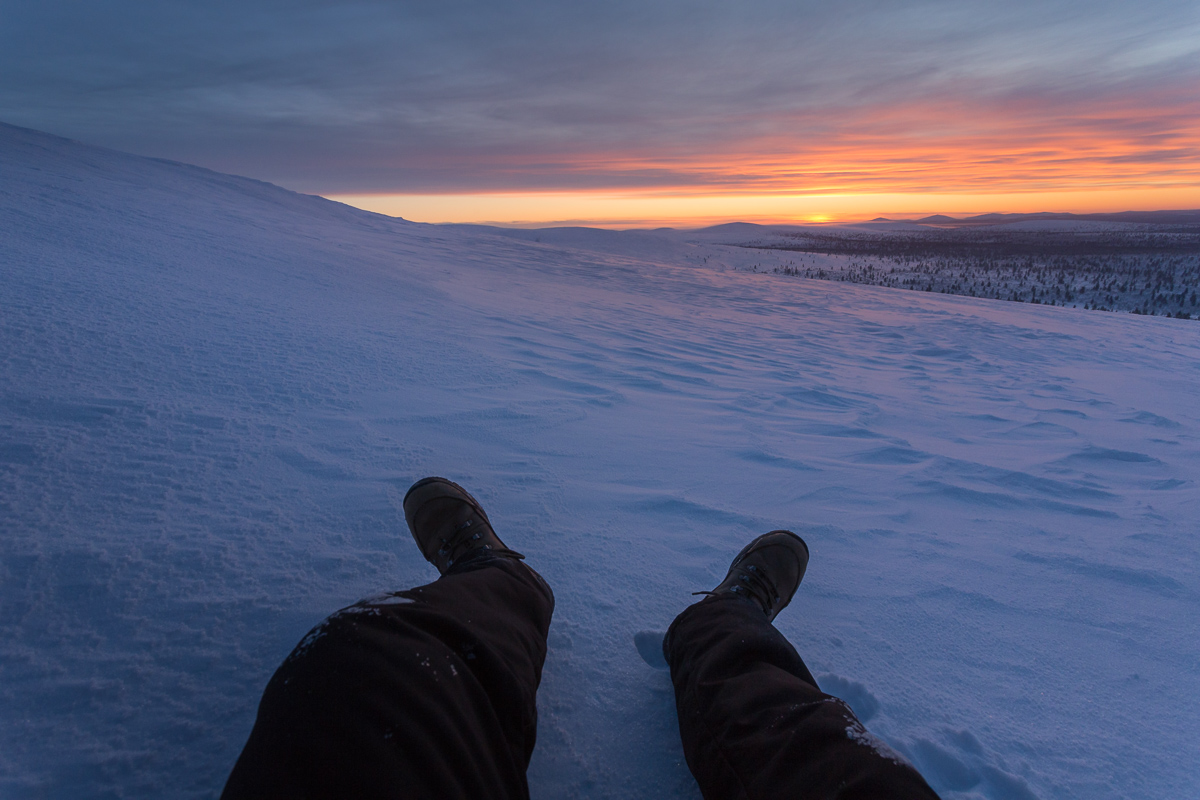 https://finlandnaturally.com/wp-content/uploads/2018/02/Kiilopäämain.jpg
749
1500
Antti Kulmanen
https://finlandnaturally.com/wp-content/uploads/2020/06/fne-logo-vaaka-web.png
Antti Kulmanen
2018-11-27 11:37:14
2020-04-30 08:58:06
Rare but beautiful winter daylight in Lapland